Proč je úplně boží být nerdka
Druhý díl seriálu, kdy vybírám chlapy, kteří zlepšují kvalitu života dámské části nerdí populace.
Wolverine – Minulý rok syn a letos tu máme taťku. Odpusťte, že mu na obrázku není vidět pohledný obličej, který mu nadělil Mike Choi. Ale koho zajímá ksicht, když má ta bestie takovou valchu? A navíc na těch řetězech fakt něco je.  Myslím, že není třeba ho blíže představit. Asi nejslavnější X-Men a nejzaměstnanější postava Marvelu.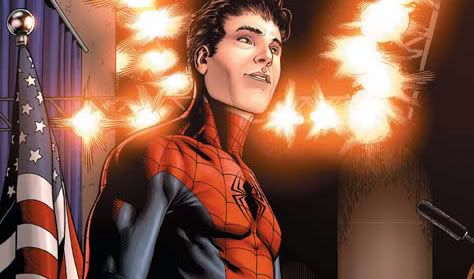 Peter Parker – Též nechvalně znám jako přátelský soused Spider man. Zapomeňte na filmy, ke kterým imho musela psát scénář nějaká drama-lama. Komiksový Péťa není nudný koktavý šprt. Je pravý opak výše umístěného Wolvieho. Ani omylem zamlklý drsný alfa samec. On je kluk od vedle, který vždycky dovede rozesmát a je k sežrání.
Thor – Drobná reklama na film, kde se bude tenhle drahoušek pyšnit svým mocným kladivem (nejedná se o dvojsmysl), digitálně přežehleným ksichtíkem a valchou vskutku božskou. Schválně jsem volila Thorovu Ultimate verzi, která je taková chlapáčtější, přirozenější a vtipnější než jeho vyholené mainstreamové dvojče.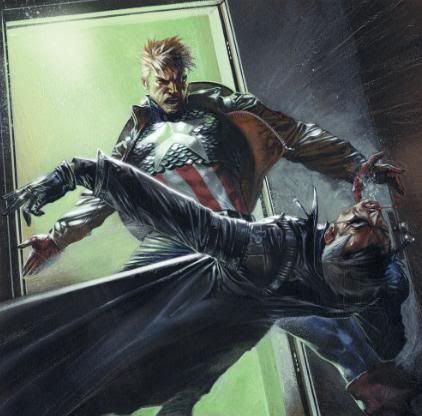 Steve Rogers – Captain America. Áááách. Jo, už se těším na ty řeči, že je to trapnej staroch, který navíc nosí na trikotu motivy americké vlajky. A má kuklu s křidýlkama. Ženský, pokud nechcete muže, který je vysoký, svalnatý, blond a navíc vychovaný před válkou, takže gentleman jako z černobílých filmu, tak já si ho klidně vezmu.
John Constantine – Alkoholik, notorický kuřák, feťák, psychicky labilní bojovník se zlem. Teda občas. Vězení dovedl proměnit v peklo na zemi a za jeden ze svých životních úspěchů považuje sex s lesbičkou. Ale i přes tyhle všechny zápory je svým uváleným způsobem strašně sexy. Nic proti Keanu Reevesovi, ale John je prostě blond anglán a přes to vlak nejede.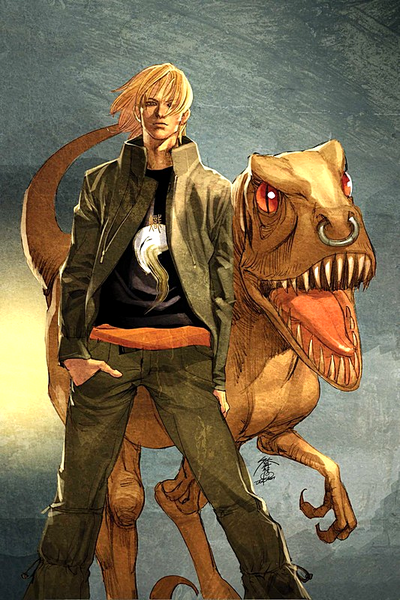 Chase Stein – Sportovec s íkvé tykve, ale sen každé obrýlené intelektuálky s nadváhou. Na tomhle blogu o něm bylo řečeno hrozně moc a jen bych se opakovala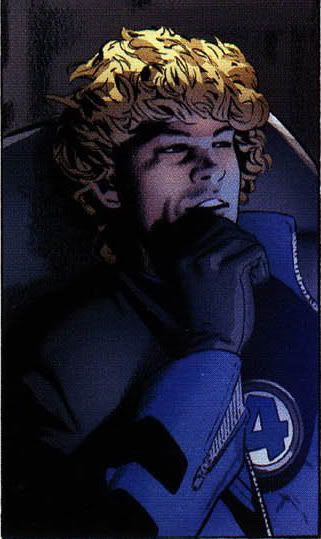 Johnny Storm – Alias Human Torch. Slovy mé sestry je to další jambor, který se řídí heslem: Vůbec neměř a přeřízni to od oka, nakonec jsi mistr světa, krasavče. Sebevědomí mu nechybí a slečny okouzluje už několik desítek let.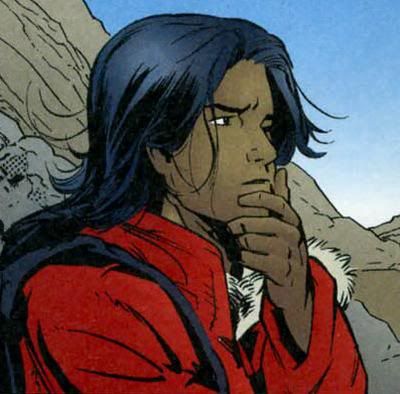 Mauglí – Po Johnnym a Chasovi přichází na řadu někdo, kdo nejen že má mozek, ale navíc se ho nestydí používat. Mauglí je z komiksu Fables a patří mezi nejschopnější agenty Fabletownu. Mluví několika světovými jazyky a jeho bojové schopnosti jsou fenomenální. A taky se celé jedno číslo prohání tak, jak ho Kipling stvořil. 😉
Bigby Wolf – Ve Fabletownu ještě zůstaneme. O Bigbym se tu taky hodně mluvilo. Hraje na stejnou notu jako Constantine. Holky prostě milují napravené záporňáky.
Obrázky ukradeny zde : comicvine.com a ti nevím kde to vzali.